Expanding the refugee health literature base to foster evidence-based care.
Developing innovative refugee health curriculum offered to learners worldwide.
Providing medical relief and humanitarian work to forcibly displaced people.
Fostering community conversations to raise awareness of the refugee crisis.
Clinical Research Projects.  The complexities of the global refugee crisis require intensive study and research in order to design and implement sustainable solutions.  At RAHI we seek to address the shortage of rigorous research in refugee health, which has led to a lack of evidence-based clinical practice and inferior health outcomes in refugees. Our mission is to foster high-quality refugee health research in order to improve the quality of refugee healthcare.
RAHI members design, implement, facilitate and publish numerous multidisciplinary, multi-institutional refugee health research projects both in the United States and internationally.  This list is constantly changing, with projects being added as new collaborations evolve.  Please contact us for more details on a specific project, or send us your detailed proposal for a new project.  Note that research assistant opportunities are rare, and are sent to our email list as they become available.  Select research projects are listed below.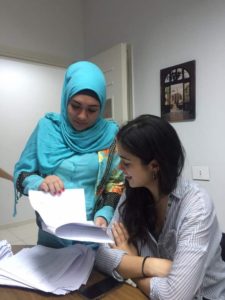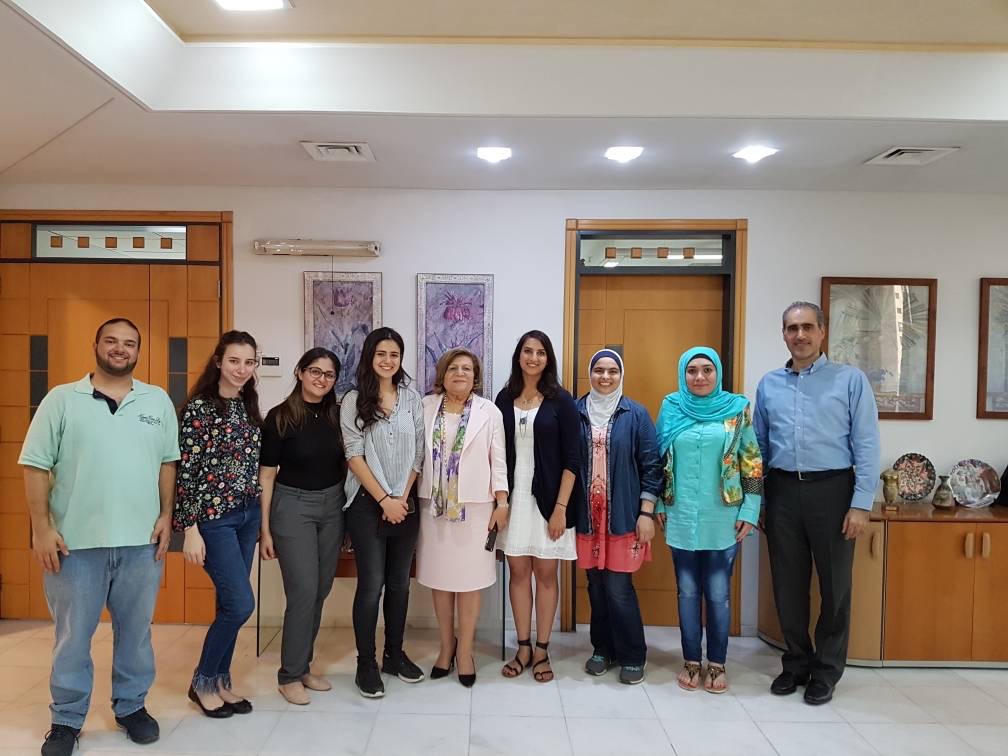 Non-communicable disease and healthcare seeking behavior among urban Syrian refugees in Lebanon.
A cross-sectional mixed methods study that sought to assess the prevalence of non-communicable diseases and healthcare-seeking behaviors among Syrian refugees living in Bourj al-Barajneh camp in Lebanon.  Syrian refugee participants completed quantitative surveys and qualitative interviews regarding disease burden, healthcare seeking behaviors, and attitudes towards care.  This study was one of the first surveys of urban camp-dwelling refugees in Lebanon.
Team: Ola Alani, Fatima M. Karaki, Maya Tannoury, Farrah L. Ezzeddine, Husam Hariri, Fatima Annan, Ayda Yazbeck, Robert E. Snyder, Zouhair Attieh
California's Refugee Reproductive Health Network (ReproNet): Engaging Refugee Women in Research Partnerships.
ReproNet is supported by a Patient-Centered Outcomes Research Institute (PCORI) grant and led by RAHI member Dr. Heike Thiel de Bocanegra. Building upon established local partnerships between community members, organizations, and academics, ReproNet will develop a statewide Refugee Reproductive Health Network (RRHN) in California engaged in regular communication, coordination, and collaboration with the following aims: 1.) Strengthen regional refugee-academic-community partnerships through the formation of a RRHN with local branches in San Diego, Sacramento, and the Central Valley; 2.) Engage in dialogue with six refugee communities to investigate their preferences for sexual and reproductive health and well-woman care; and 3.) Develop a Research and Policy Agenda (RESPA) for future collaborative patient-centered outcomes research with refugee women.
ReproNet is also conducting a literature review on refugee women's reproductive health.  This publication will provide recommendations for future practice, policy and research in refugee women's health.
Team: Heike Thiel de Bocanegra, Fatima Karaki, Patrick Marius Koga, Sheila Mody, Morgen Chalmiers, Zahra Goliaei, Maneesha Muriki, Andy Chen, Serine Banna, Nossin Khan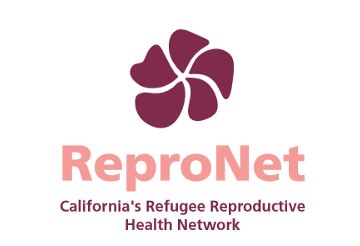 The Society of Refugee Healthcare Providers Research, Evaluation and Ethics Committee.
RAHI director Dr. Fatima Karaki is a co-founder and co-chair of this committee.  RAHI members work on this committee to create a refugee health evidence base and to support data driven program creation and evaluation in order to improve refugee health outcomes for refugee children, families, individuals and communities.  Click here to view the committee charter.
Team: Fatima M. Karaki (Research Committee Co-Chair), Vijay Kotecha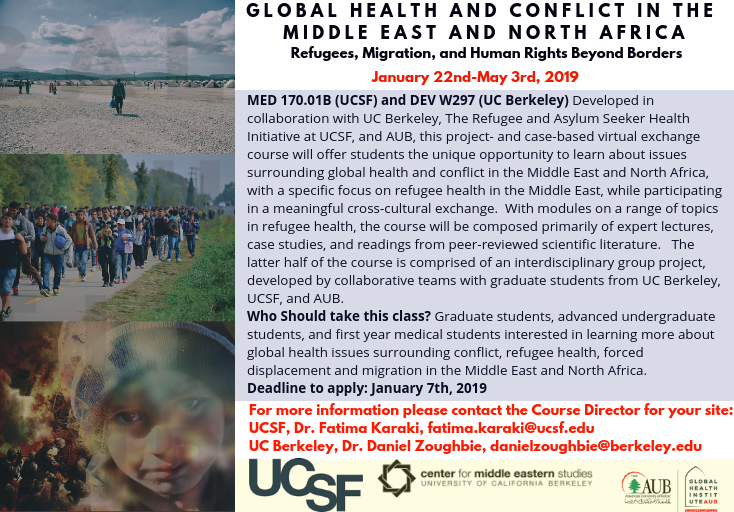 RAHI's director, Dr. Fatima Karaki, teaches extensively on refugee health to the UCSF community including medical students, residents, and faculty in addition to to numerous public speaking engagements (see our Events page).
"Global Health and Conflict in the Middle East and North Africa: Refugees, Migration, and Human Rights Beyond Borders."
MED 170.01B is the first formal refugee health curriculum offered at UCSF.  This innovative curriculum was developed by RAHI and the American University of Beirut's Refugee Health Program, and offered by the Center for Middle Eastern Studies at UC Berkeley.  This course is offered to graduate students at UCSF, UC Berkeley, and the American University of Beirut. 
Team:  Fatima Karaki, Lamis Jomaa, Daniel Zoughbie
"Forensic Skills and Education of Political Asylum Seekers." 
FCM 171.06 is the first UCSF elective to teach medical students how to perform medical and psychological forensic asylum evaluations.  The elective includes monthly clinics where patients receive pro bono asylum evaluations, and students benefit from hands-on experience.
Team: Coleen Kivlahan, Triveni DeFries
Inpatient and Outpatient Clinical Care.
In California, RAHI members provide care to refugees, asylees, and all newcomers to California at the outpatient Newcomers Health Program within the Family Health Center and to inpatients at San Francisco General Hospital.
Forensic Asylum Evaluations: Medical and Psychological.
RAHI members perform pro bono forensic medical and psychological asylum evaluations for asylum seekers in San Francisco County as part of the Human Rights Cooperative (HRC) of the UCSF Health and Human Rights Initiative. The UCSF Trauma Recovery Center (TRC) also provides psychological support to asylees and torture survivors.
International Medical Relief and Volunteer work.
RAHI members provide international medical relief through volunteer work with refugees in the Middle East, Europe and South Asia.  This list is volunteer-initiated and constantly evolving.  Please contact us for an updated list of current volunteerwork.

Annual UCSF / ZSFG Refugee Health Symposium.

The UCSF / ZSFG Refugee Health Symposium is a one-of-a-kind, multidisciplinary annual event that brings together refugee health experts in the fields of medicine, law, mental health, public health, and community organizations, in addition to students, trainees, volunteers, and interested members of the public from all over the Bay Area. Hosted by RAHI, the Symposium provides an annual opportunity to discuss current issues and ongoing research in refugee health. Each year, it focuses on major current themes in forced displacement. The Symposium is supported by a Hearts Grant from the SFGH Foundation.
Symposium Planning Committee: Fatima Karaki, Nasrin Aboudamous, Ola Alani, Eva Raphael, Stephanie Romero, Katrin Jaradeh, Paras Arora
RAHI Hub Lebanon / راهي حب لبنان
RAHI Hub Lebanon's mission is to support Lebanese recovery efforts from Lebanon's economic and government collapse, the COVID-19 pandemic, the refugee crisis, and the tragic August 4th explosion in Beirut. We provide free personalized consulting to NGOs in order to troubleshoot work barriers and support long-term capacity building for NGO success. This includes, but is not limited to, assistance with professional development, grant writing, and program evaluation. For more information, email rahi.hub.libnan@gmail.com.
Team: RAHI students, scientists, academics, humanitarians and healthcare professionals
Mentorship and Community.
RAHI empowers UCSF students, trainees, faculty and staff who originated from communities affected by the global refugee crisis. We explicitly seek to mentor, develop and promote these individuals from underrepresented and disadvantaged backgrounds. RAHI serves as a hub to connect and grow the Bay Area refugee health community.
Advocacy and Awareness.
RAHI members hold numerous community events, and speak at various conferences to increase awareness of the global refugee crisis in the medical community and the public. Please see our Events page for details. If you would like to hear about future events, subscribe to our email list!